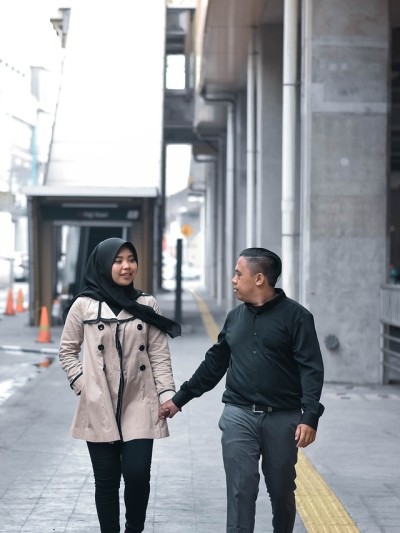 The Indonesian Parliament has passed a new criminal code. Sex outside of marriage will now be punishable by up to a year in prison. Insulting the president, blasphemy or spreading information on contraception are also considered criminal offenses. The new changes have brought a huge wave of negative criticism not only in Indonesia, but also around the world.
Reform of the Indonesian Criminal Code
After several years of political disagreement across party lines, the Indonesian Parliament adopted a new criminal code in December 2022. The new code, abbreviated as RKUHP, replaces the previous criminal legislation, the origin of which dates back to the colonial period of Dutch rule. The RKHUP is supposed to come into force in three years.
The new laws are perceived as a reflection of growing religious conservatism in Muslim-majority Indonesia in recent years, with strict Islamic customs being enforced in some parts of the country. The conversion of these customs into binding laws, however, poses a problem for other parts of Indonesia like tourist-dependent Bali, where the vast majority of the population adheres to hinduism.
Controversies in the RKUHP
The new Criminal Code states, among other things, that couples can be prosecuted if they have sex outside of wedlock or cohabit prior to marriage. Adultery is also considered an offense that can result in a twelve-month prison sentence. Couples can only be prosecuted if they are reported by a close family member such as spouse, parent or a child. This will, however, have a negative impact, particularly on LGBT people whose relationships are more likely to be disapproved of by their family. As same-sex marriage is not legal in Indonesia, the new Criminal Code makes any homosexual intercourse illegal.
New penalties will be imposed for criticism of the president or ministers and government institutions, making demonstrations more difficult. The criminalisation of blasphemy will expand to include a crime of leaving a religion or crime of belief, such as apostasy, which means that it will be forbidden to renounce one's own faith or to persuade another to be a non-believer. All these aspects will restrict freedom of expression and freedom of religion and belief.
Providing information regarding abortion or spreading information on contraception to children is now criminalized. This change, among other things, increases the risk of transmission of sexually transmitted diseases. Abortion still remains punishable, however, there are exceptions for women with life-threatening illnesses and in the case of rape. Furthermore, the death penalty is still enshrined in law.
Not only are the explicitly worded offenses problematic, but also their often vague descriptions, which allows for arbitrary interpretation. Furthermore, there are several inconsistencies with existing law. According to the International Commission of Jurists and other human rights organizations, a number of specific articles of the RKUHP violate various international human rights treaties that Indonesia has signed, such as the International Covenant on Civil and Political Rights or the International Convention on the Elimination of All Forms of Racial Discrimination.
Wave of Criticism
The whole process of adopting the new Criminal Code was accompanied by numerous demonstrations by Indonesians. Of particular significance were the demonstrations in the autumn of 2019, during which there were violent clashes with the police. Five people died and more than 300 had to be hospitalized.
The adoption of the new Criminal Code by Indonesia has also sparked a wave of criticism from abroad. For example, the local UN office wrote a letter to the Indonesian government expressing its concern that several articles of the revised Criminal Code contravene Indonesia's international human rights obligations.
Criticism came from the United States as well. "We are concerned about how these changes could affect human rights and fundamental freedoms in Indonesia," said US diplomatic spokesman Ned Price in a statement carried by ABC News.
In a similar vein, Andreas Harsano, senior Indonesian researcher at Human Rights Watch said: "In one fell swoop, Indonesia's human rights situation has taken a drastic turn for the worse, with potentially millions of people in Indonesia subject to criminal prosecution under this deeply flawed law."
And What About Tourists?
Given that Indonesia is a tourist hotspot, the adoption of the new Criminal Code has raised a number of questions as to whether this new strict code will also apply to tourists and what impact it might possibly have on tourism in general.
The new Criminal Code does not distinguish between permanent residents and tourists within its scope. The problematic provisions of the RKUHP will therefore apply to all persons regardless of their nationality. For this reason, the new reform of the RKUHP is, in effect, a severe blow to tourism-related businesses, which have only just begun to recover from the constraints caused by covid. "From our point of view as tourism industry players, this law will be very counterproductive for the tourism industry in Bali, particularly the chapters about sex and marriage," said Putu Winastra, chairman of the country's largest tourism group, the Association of The Indonesian Tours And Travel Agencies.
Although Indonesian officials themselves had previously stated that the new code would also apply to tourists, they are now moderating their statements. In particular, they refer to the impossibility of investigating crimes in the absence of a denunciation by a close person. "Based on the provisions of the new Indonesian Criminal Code, visitors who visit or live in Bali would not need to worry," stated Balinese governor, Wayan Koster. Despite these statements, the reality still remains worrying.
While the three-year transition period gives at least a glimmer of hope for a possible amendment of some of the problematic provisions, it can certainly be said that the reform in question is a significant setback for Indonesian democracy.
Sources
Chen, H. & Jamuluddin, M. (2022, December 7). How Indonesia's new sex laws will affect tourists. CNN. Retrieved from https://edition.cnn.com/travel/article/indonesia-criminal-code-tourists-intl-hnk/index.html.
Chen, H. & Jamuluddin, M. (2022, December 13). 'Bali tourism will not be affected by new criminal code,' Indonesian officials say. CNN. Retrieved from https://edition.cnn.com/travel/article/bali-tourism-indonesia-criminal-code-intl-hnk/index.html.
Head, J. (2022, December 8). Indonesia 'sex ban': Criminal code changes threaten other freedoms. BBC. Retrieved from https://www.bbc.com/news/world-asia-63869078.
Indonesia: New Criminal Code Disastrous for Rights (2022, December 8). Human Rights Watch. Retrieved from https://www.hrw.org/news/2022/12/08/indonesia-new-criminal-code-disastrous-rights.
Indonesia: New Penal Code is a major human rights setback and must be repealed or substantially amended (2022, December 9). International Commission of Jurists. Retrieved from https://www.icj.org/indonesia-new-penal-code-is-a-major-human-rights-setback-and-must-be-repealed-or-substantially-amended/.
Indonesia's Revised Criminal Code Rolls Back Civil Rights and Liberties, Drawing Widespread Criticism  (2022, December 14). Asia Pacific Foundation of Canada. Retrieved from https://www.asiapacific.ca/publication/indonesias-revised-criminal-code-rolls-back-civil-rights-and.
Karmini, N. (2022, December 7). Indonesia's Parliament votes to ban sex outside of marriage. ABC News. Retrieved from https://abcnews.go.com/International/wireStory/adultery-punishable-offense-indonesias-criminal-code-94538205.
Llewellyn, A. (2022, December 10). Indonesia's controversial new criminal code: 7 things to know. Nikkei Asia. Retrieved from: https://asia.nikkei.com/Politics/Indonesia-s-controversial-new-criminal-code-7-things-to-know
Mao, F. (2022, December 6). Indonesia passes criminal code banning sex outside. BBC. Retrieved from https://www.bbc.com/news/world-asia-63869078.
Strangio, S. (2022, December 12). UN Says Indonesia's Revised Penal Code to Have Sweeping Rights Impacts. The Diplomat. Retrieved from https://thediplomat.com/2022/12/un-says-indonesias-revised-penal-code-to-have-sweeping-rights-impacts/.
Strangio, S. (2022, December 13). Indonesia Summons UN Official Over Criticisms of Revised Criminal Code. The Diplomat. Retrieved from https://thediplomat.com/2022/12/indonesia-summons-un-official-over-criticisms-of-revised-criminal-code/.
Photograph
Couple in Jakarta, capital city of Indonesia. Prewedding Love Couple Couples Indonesia Jakarta, author: unknown, source: Max Pixels, CC0 1., edits: cropped.