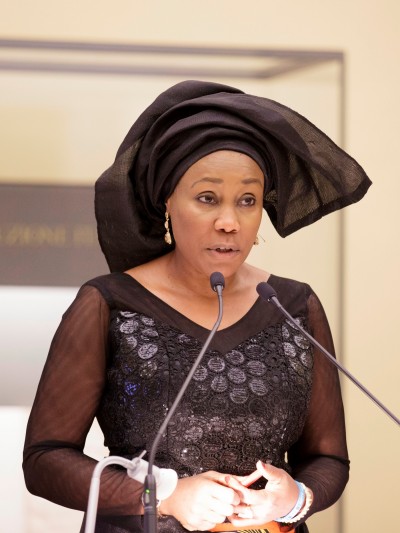 Human trafficking for sexual purposes has become one of the most profitable violations of human rights. There are an estimated 40 million victims of human trafficking, 71% of whom are women. One of the countries with the highest number of victims of sex trafficking is Nigeria. Most Nigerian women leave their homes in hopes of a better future, but in reality become victims of a very organized and sophisticated net of human trafficking and sexual slavery.
The Nigerian wave of immigration to Europe had already begun in the 80s, when mostly women saw a possibility of economic improvement by leaving Africa and moving to Europe. Many of them travelled with false documents and became prostitutes in European cities as finding regular jobs was difficult without legal status in the country. While lying about the reality to their families, many Nigerian families saved and even borrowed money to send other children to Europe as well.
This situation led to the creation of a new market of human beings where the traffickers help potential victims get to Europe to sell them to European traffickers. These women arrive with huge debts to pay for the journey and can be forced to work in a sexual business until their debts are repaid. 
Journey of death
Approximately ten thousand Nigerian women arrive in Italy every year by crossing the Mediterranean Sea from Libya. Although these women are only a fragment of human trafficking victims, their stories share many similar characteristics. Potential victims, often women in difficult life situations such as domestic violence or deep economic problems, are addressed by a "Madam" that plays a significant role in recruitment. The Madam is always seen as a successful and trustful woman with contacts in Europe and the power to find an optimal job such as a hairdresser, domestic worker or waitress. 
The Madam organizes a means of transport, collects their travel documents and sends them to a long surface route via Niger crossing the Sahara up to Libya. Most of them do not realize they have been sold and those who do could not imagine the violence and conditions they are about to undergo. The transactions begin with selling them to traffickers based in Niger, where they have to pay a ransom to be allowed to continue.
Traffickers send them to Libya with an extremely dangerous journey through the Sahara. Although Libya is the last point before finally crossing the sea to Europe, most trafficked women describe the months spent in Libyan cities as the most horrific experience of the whole journey. Terrifying conditions in Libyan detentions centers,  sexual abuse and violence and the constant danger of street gangs called Asma boys are a daily routine for migrants with the desire to cross the sea.
Most of the women who eventually arrive in Europe are only allowed to leave Libya after months, once they are able to pay the ransom. They are completely conscious of the danger to cross the sea, but are willing to undergo the risks to end their Libyan nightmare.
European reality
Those who arrive in Europe, mainly in Italy, are usually transported to some Italian reception centers operated by non-governmental organizations. By getting to a boat they get specific indications and once they are placed in a specific place, the only thing they have to do is make a call, as the Nigerian mafia net has its people everywhere. All trafficked women arrive in Europe with another huge debt for the transfer across the sea and know that the traffickers will find them sooner or later. In addition, the mafia has all their documents, names and information about their families.
Another extremely efficient means of manipulation is a "juju" ritual. Most women coming to Europe make this spiritual promise that they will pay the entire debt and never denounce the traffickers. According to this ritual, if they escape, they die, if they tell the police the truth, they die. Although this ancient tradition might sound banal to European mentality, in reality, it proved to be a much stronger manipulative arm to the Nigerian women than violence and aggression.
Most girls and women, therefore, obey and do not dare to give any name or concrete information that could help with an investigation and care about paying the entire  debt. They continue to be objects of sexual business and even paying the entire debt does not mean  liberation. With or without legal European documents, it is extremely difficult to fully integrate into the society and find a regular job. It is therefore not uncommon that the liberated women become a new Madam, either in the European country or going back to Nigeria where they are considered as the successful and respected person. 
The phenomenon of engaging former victims in organized crime is quite a common characteristic in human trafficking and modern slavery nets in general. The woman plays an important role of gaining initial trust, usually stays outside of the very violent acts and frequently is the person that mediates the liberation.  According to the United Nations Office for Drugs and Crime, it is one of the reasons for the high involvement of women as traffickers. The estimated share of women is up to 38%  whereas in other criminal activities it is around 18%. 
Incapacity to fight against Nigerian human trafficking mafia
A sophisticated organization, use of traditional spiritual beliefs, and recruiting victims are not the only important factors of why the Nigerian sex trafficking net is extremely hard to prosecute, even though the phenomenon is quite well known and studied. Besides international and national investigations against human trafficking that are principal for the effective fight against it, there is an extreme importance of working with the victims as individuals. 
Psychological support for victims and creating a place of trust outside of the trafficking structure is crucial in many ways. It helps the women to disengage from the spiritual obligations, to handle the horrific experience and be able to restart a better life. Nevertheless, their legal status continues to play a fundamental role, as the fear of the traffickers often prevents them from telling the truth while they are seeking international protection. Through having an illegal status, they often do not see any other option than to stay trapped in the trafficking circle.
References
European Asylum Support Office. Country of Origin Report: Nigeria - Sex Trafficking of Women. Luxembourg: Publications Office of the European Union. October 2015 (https://www.easo.europa.eu/sites/default/files/public/BZ0415678ENN.pdf).
International Organization for Migration. Mediterranean Migrant Arrivals Reach 76,558 in 2019; Deaths Reach 1,071. 10 November 2019 (https://www.iom.int/news/mediterranean-migrant-arrivals-reach-76558-2019-deaths-reach-1071).
Taub, Ben. La tratta delle ragazze nigeriane in Italia. Internazionale. 8 September 2017  (https://associazionefanon.it/index.php?option=com_content&view=article&id=171%3Ala-tratta-delle-ragazze-nigeriane-in-italia&catid=4%3Aanalysis&Itemid=1&lang=it).
United Nations Office on Drugs and Crime. Global Report on Trafficking in Persons 2018. 2018 (https://www.unodc.org/documents/data-and-analysis/glotip/2018/GLOTiP_2018_BOOK_web_small.pdf).
Photographs 
Director General of the National Agency for the Prohibition of Trafficking in Persons, Julie Okah-Donli. Empowerment femminile e lotta alla tratta - La partnership Italia-Nigeria | 21 novembre 2017, author: Camera dei deputati, 21 November 2017, Flickr, CC BY-ND 2.0, edits: cropped.