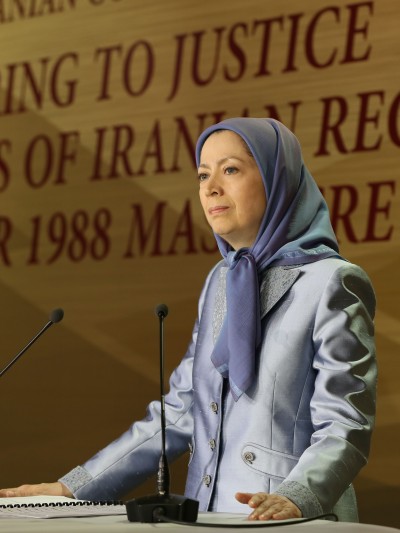 Sweden is trying former Iranian official, Hamid Nouri, who was allegedly part of a prison massacre in the 1980s in Iran. Nouri is suspected of murder and crimes against humanity. The trial started in August 2021 and is expected to continue until April of 2022. Nouri is the first person charged over crimes committed in 1988, even though many former officials involved in the massacre are still in positions of power in Iran.
The trial of Hamid Nouri began on August 10, 2021. Nouri was arrested in 2019 while he was visiting his relatives in Sweden. The prosecution will hear testimonies from a dozen witnesses in 72 sessions. Nouri was allegedly part of a so-called prison massacre in Iran, which consisted of a series of executions in 1988. Charges against Nouri involve murder and war crimes, allegedly committed between 30 July and 16 August 1988.
The prison massacre transpired between late July and September 1988, at the end of the Iran-Iraq war. During this time, thousands of imprisoned political dissidents who were related to political opposition, mainly with the People's Mujahedin Organisation of Iran (MEK), were extrajudicially executed. Executions took place in 32 cities throughout Iran. Killings were ordered by the supreme Iranian leader, Ayatollah Khomeini. In July 1988, Khomeini ordered that all prisoners who supported political opposition were 'condemned to execution' and established a death committee, which interrogated prisoners in regard to their political and religious beliefs.
In the 1980s, Nouri was Assistant to the Deputy Prosecutor of the Gohardasht prison near Tehran. According to the prosecutor, Ms. Kristina Lindhoff Carleson, Nouri took the life of a large number of prisoners; some were connected to the MEK, while others were political opponents of the Iranian state. Although Nouri did not personally carry out the killing of these prisoners, he was part of handing down death sentences and bringing prisoners to the execution chamber. According to the prosecution, Nouri was also exposing prisoners to torture and inhumane treatment. Nouri's lawyer denied all charges and proclaimed Nouri is innocent and that the police arrested the wrong man. 
Nouri's case fell under the principle of universal jurisdiction, which countries can implement in cases of serious crimes such as war crimes, even when those crimes were committed outside their borders. Prosecutor Carleson announced that investigation results show that even though crimes were committed beyond Sweden's territory, they can be subject to legal proceedings in Sweden. The prosecutor added that Nouri violated the Geneva Conventions and his complicity in killings could be counted as murder under Sweden's penal code.
1988 prison massacre: still waiting to be investigated
In September 2020 a group of UN human rights experts published a report addressed to the Iranian government where experts proclaimed that the prison massacre involved crimes against humanity. According to this UN report, Iranian authorities still refuse to provide living relatives of victims with complete or correct death certificates. The UN experts pointed out the fact that death certificates which were provided to the families of the victims cited illness or death as the cause of death, or contained false information, mainly regarding the  date and location of death.
Iranian authorities also denied crimes committed during the prison massacre and refused to investigate or prosecute Iranian officials who were directly involved in the killings of prisoners. Detailed information about numerous killings or enforced disappearances of prisoners have been kept secret by the Iranian government for over thirty years, which is why the Iranian officials have been criticized by human rights organizations and agencies.
Iranian president, Ebrahim Raisi, under scrutiny
Since the prison massacre occurred, human rights groups have highlighted that the Iranian government has never investigated the prison massacre and none of the suspects have ever stood trial in Iran. Moreover, in May 2021, more than 150 human rights campaigners, Nobel Prize laureates and former UN officials wrote an appeal calling for an independent investigation of the prison massacre in 1988. An appeal from human rights groups is relevant due to the new Iranian president, Ebrahim Raisi. 
Raisi was elected in June of 2021 and he was one of the four members of the death committee in Tehran. Members of this committee led interrogations of prisoners in Tehran and decided whether or not to execute them. They were considered to play the key role for the process of execution and subsequently for the realization of the entire massacre. In the past, Raisi has denied any responsibility for the death sentences he handed down during his membership in the death committee. According to the new Iranian president, Raisi, he was acting on orders and the mass killing that happened in 1988 was justified by fatwa.[1]
This year's events can be seen as two-fold: on the one hand, Sweden's trial of one of the officers who was a part of the prison massacre, whereas, on the other hand, one of the biggest perpetrators of the massacre was elected president of Iran. Although Sweden's role in the prosecution of the events is positive, it should not be forgotten that many of those who ordered extrajudicial executions during 1988 are in positions of power in Iran, and therefore, prison massacre victims will have to continue to wait for justice to be served.
Notes
[1] Fatwa is a formal ruling or interpretation on a point of Islamic law, in this case given by Khomeini.
References
Amnesty International (2013). Iran still seeks to erase the '1988 prison massacre' from memories, 25 years on. 29 August 2013 (https://www.amnesty.org/en/latest/news/2013/08/iran-still-seeks-erase-prison-massacre-memories-years/).
Amnesty International (2020). Iran: UN calls for accountability on 1988 prison massacres marks turning point in three-decade struggle. 9 December 2020 (https://www.amnesty.org/en/latest/news/2020/12/iran-un-calls-for-accountability-on-1988-prison-massacres-marks-turning-point-in-three-decade-struggle-2/).
BBC News (2021). Sweden charges man over 1988 Iran prison massacre. 28 July 2021 (https://www.bbc.com/news/world-europe-57996483). 
BBC News (2021). Sweden tries Hamid Nouri over 1988 Iran prison massacre. 10 October 2021 (https://www.bbc.com/news/world-europe-58165166). 
France 24 (2021). Scores demand UN probe of 1988 Iran dissident killings. 5 May 2021 (https://www.france24.com/en/live-news/20210505-scores-demand-un-probe-of-1988-iran-dissident-killings). 
Hanna, Andrew (2021). Raisi: Role in 1988 Massacre. 21 July 2021 (https://iranprimer.usip.org/blog/2021/jul/21/raisi-role-1988-massacre). 
Henley, Jon (2021). War crimes trial could cast harsh light on Iran's new president. The Guardian, 2 August 2021 (https://www.theguardian.com/world/2021/aug/02/war-crimes-trial-could-intensify-spotlight-on-irans-new-president-ebrahim-raisi-sweden).
OHCHR (2020). Zpráva pracovní skupiny expertů OSN. 3 September 2020 (https://spcommreports.ohchr.org/TMResultsBase/DownLoadPublicCommunicati…)
Radio Free Europe (2021). Trial Of Iranian Charged With War Crimes Begins In Sweden. 10 August 2021 (https://www.rferl.org/a/iran-sweden-trial-war-crimes/31402301.html).
The Guardian (2021). War crimes trial of a former Iranian official begins in Sweden. 10 August 2021 (https://www.theguardian.com/world/2021/aug/10/war-crimes-trial-iran-hamid-noury-begins-in-sweden). 
Photographs
Maryam Radjavi, the leader of the People's Mujahedin of Iran. Maryam Radjavi- The movement to obtain justice for the victims of 1988 massacre is part of the campaign to topple the Iranian regime, author: Maryam Rajavi, 3 September 2016, source: Flickr, CC BY-NC-ND 2.0, edits cropped.