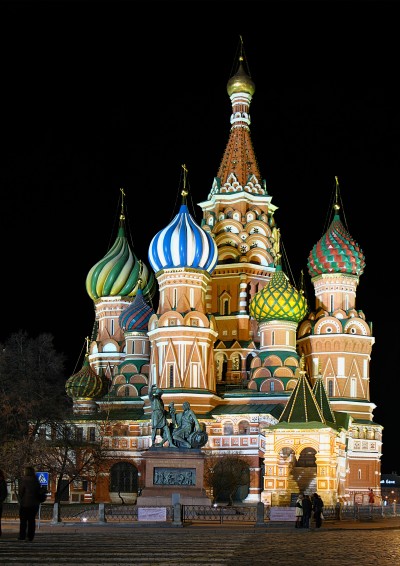 In August, Russians protested against the exclusion of opposition candidates from city assembly elections that took place later in September 2019. State authorities responded harshly. What preceded this crackdown? What is the current development concerning human rights in Russia?
Before the protests
At the beginning of September, the Moscow City Duma election took place. However, the crucial part connected to this election dates back to July when Moscow's Election Commission published a list of candidates. This document, which represents single ballot paper composed of party's and non-party candidates, certified who had been registered to run for the city legislative assembly in each election district. Opposition candidates were left out.
Local election legislation requires independent candidates to collect signatures from at least three percent of eligible voters in their election district to be eligible to run. To be registered for elections, each candidate must have less than 10 percent of rejected signatures.
Prominent opposition candidates were rejected by Moscow's Election Commission because of invalid signatures. The reasons were grounded in alleged petty faults like misspelling, etc. As this clearly suggested that the Russian regime was attempting to exclude opposition from the possibility of taking part in politics, the public started a series of demonstrations for free elections and a more democratic Russia.
Development of the protests
Even though the protests were peaceful, especially in comparison to protests in other countries (e.g. in Hong Kong), the state authorities used very harsh methods against demonstrators. They claimed that the protestors had been disrupting city life. Therefore, municipal authorities sent out advisories to shops and restaurants to shut down their places near the demonstrations. Internet and phone connections were restricted. Nevertheless, state officials used other, more brutal interventions against the demonstrators.
Russian police beat demonstrators with rubber batons, carried out many house searches and arrested opposition leaders before the protests. More than 2,600 people were detained. Universities threatened students by expelling them from school if they were spotted at protests.
State authorities led by Russian prosecutors also tried to strip two couples of parental rights after they took their children to protest rallies. The official justification of the prosecutors was that "by exploiting the child, the parents abused their parental rights to the detriment of their son's interests." Russian courts ultimately rejected the prosecutors' request, however, they may still lose custody of their children if they go anywhere near opposition protests.
As a result of these crackdowns, many people had to be hospitalized with different injuries. One human rights lawyer also stated that she received a phone call in which the police threatened to cut off the fingers of some detainees who refused to be fingerprinted. 
Russia and human rights
Arresting demonstrators is allowed because of a very strict amendment of the Law on Public Gatherings which came into effect in 2014. First-time offenders could be punished by fines, subsequently by 15 days in detention. Recidivists can face 30 days' detention as well as criminal prosecution which could lead up to 15 years in prison.
Up to this time, nine protesters had been arrested as suspects for committing a crime of mass rioting. The main opposition leader, Alexei Navalny, and his organization, the Anti-Corruption Fund, is, as of August, suspected of laundering one billion rubles. In October, Anti-Corruption Fund was declared as "foreign agent" which meant that the organisation would be subject to increase state monitoring.
According to the Freedom House 2019 report, Russia is not a free state. The worst violations of freedom are connected to political rights. Russia does not secure free and fair elections, the opposition has a marginal possibility to increase its influence through elections, the government restricts freedom of assembly and the judiciary is dependent on the executive power. Even though it usually takes months or years to conclude a criminal case in Russia, the protestors arrested in relation to the Moscow City Duma election have already been convicted and imprisoned.
Repression in Russia towards people who disagree with the current political situation is escalating every year. Due to this development, the local situation should be observed with high concern and attention.
References 
Freedom House. 2019. Freedom in the World 2019: Russia. Freedom House. (https://freedomhouse.org/report/freedom-world/2019/russia). 
HRW. Russia: Over 1,000 Detained at Weekend Protest. Human Rights Watch. 6. srpna 2019 (https://www.hrw.org/news/2019/08/06/russia-over-1000-detained-weekend-protest).
Kovalev, Alexey. Moscow's peaceful protests enrage the Kremlin because its only tool is violence. The Guardian. 12. srpna 2019 (https://amp.theguardian.com/commentisfree/2019/aug/12/moscow-peaceful-protests-kremlin-violence-opposition). 
AI. Russia: Run-up to local Moscow election marred by unprecedented attacks on rights. Amnesty International. 6. září 2019 (https://www.amnesty.org/en/latest/news/2019/09/russia-runup-to-local-moscow-election-marred-by-unprecedented-attacks-on-rights/). 
BBC. Russia protests: Moscow couples can keep children - court. BBC. 2. září 2019 (https://www.bbc.com/news/world-europe-49556593). 
Lokshina, Tanya. Opposition Candidates Squeezed Out od Upcoming Moscow Election. Human Rights Watch. 19. července 2019 (https://www.hrw.org/news/2019/07/19/opposition-candidates-squeezed-out-upcoming-moscow-election). 
Photograph
Saint Basil's Cathedral, Moscow, Russia, author: A. Savin, Created: 25 May 2012. Source: Wikimedia Commons. CC BY-SA 3.0.