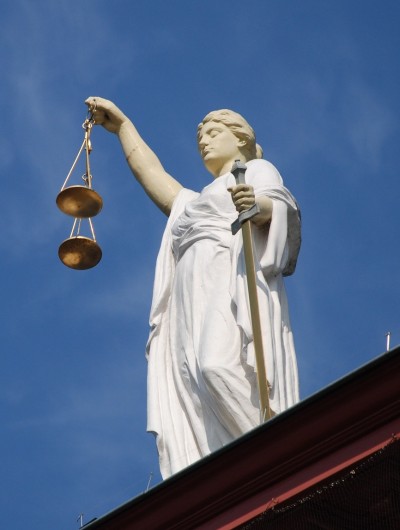 Eight people were convicted in July 2019 in the biggest modern slavery prosecution case in the United Kingdom, following an investigation that took three years. Five men and three women, all members of a Polish gang, enslaved and exploited more than 400 people. 
The trial took place in Birmingham, with over 60 witnesses providing evidence against the prosecuted. The case was separated into two trials, the first of which already took place in February and five people were sentenced. The second trial, which concluded in July, saw another three men sentenced to prison. Seven of the eight traffickers were also convicted of money laundering.
Crime and Punishment 
The punishment of the gang members ranged between 3 and 11 years in prison, with the shortest sentence given to Jan Sadowski, who was the only defendant to plead guilty. The leader of the gang, Ignacy Brzezinski, was sentenced to 11 years, while Justyna Parczewska, who was described as "the gang's matriarch", was sentenced to 8 years in prison. Another prominent figure, Marek Chowaniec, who brought the victims into the United Kingdom (UK), was sentenced to 11 years.
The members of the organized criminal group came to the UK from Poland with the aim of establishing a network that would allow trafficking of their fellow countrymen. The victims, aged 17 to over 60, came to the UK enticed by the promise of a better life and well-paid work. Once in the UK, the victims were held in cramped, filthy and rat-infested houses in West Bromwich and Birmingham. They were kept in isolation, with their debt towards the traffickers gradually piling up.
Modus Operandi of Slavery Gangs
According to the Anti-Slavery International, the process outlined above is how people typically become slaves in the UK. The victims leave their country of origin where they often face poverty and lack of opportunities, and opt for an apparently bright prospects of getting a decent job in the UK. The victims usually have to take loans to pay for the initial expenses. Once they arrive, their passports are taken away and the victims are told that they must pay off the debt before they can leave.
In the case of the Birmingham gang, its members would threaten the victims with physical violence if they were to try to escape. Those who dared to complain about their situation were humiliated, threatened and even beaten up. One victim was stripped naked in front of other workers, dosed with iodine and told that his kidneys would be removed if he did not keep quiet. Some other victims were told that they would be taken to a forest and dig their own graves.
The gang employed the slaves with the help of certain employment agencies, which offered them work at farms, rubbish recycling centres and poultry factories. The gang members kept most of the slaves' wages to themselves, as the victims were paid as little as 50 pence per day, in a country where the minimum wage is around £8 per hour. Furthermore, the slaves lived and worked in atrocious conditions, some with no toilet or shower facilities and working long hours, even in poor weather. The gang members also exploited their slaves' identities to commit benefit and bank frauds.
The perpetrators did not even try to hide their wealth as they wore fancy clothes and drove luxurious cars. The gang was exposed after a man, known only as Peter, who worked in a soup kitchen in West Bromwich, encouraged some of his apparently terrified customers to share their stories. Over the years, the charity, Hope for Justice, and the West Midlands Police identified and rescued many of the gang's victims.
The British Response
Modern slavery is a pressing issue in the UK. The British Government estimates that tens of thousands of people currently find themselves in modern slavery in the UK alone.[1] Last year, the Salvation Army cared for 3,354 people who escaped slavery. The numbers have been steadily rising over the past several years. Most of the victims are trafficked from overseas, mainly from Albania, Vietnam, Nigeria, Romania and Poland. In 2015, the UK Government adopted the Modern Slavery Act, which made it easier to prosecute  traffickers and introduced more severe sentences. However, much still needs to be improved, as the law must be more consistently enforced and the police enabled to effectively investigate similar cases.
Notes
[1] According to the Anti-Slavery International (https://www.antislavery.org/slavery-today/slavery-uk/).
References
Anti-Slavery International. (2019). Slavery in the UK. Retrieved from https://www.antislavery.org/slavery-today/slavery-uk/.
BBC News. UK Slavery Network 'Had 400 Victims'. 5 July 2019 (https://www.bbc.com/news/uk-england-birmingham-48881327).
Quinn, Ben. Charity and Police Break up UK's Largest Modern Slavery Ring. The Guardian. 5 July 2019 (https://www.theguardian.com/uk-news/2019/jul/05/charity-and-police-break-up-uks-largest-modern-slavery-ring).
Staff, Duncan. How I Became a Victim of a Modern Slavery Gang. BBC News. 5 July 2019 (https://www.bbc.com/news/uk-48736957).
The Irish Times. UK Authorities Break up Slavery Ring with More than 400 victims. 5 July 2019 (https://www.irishtimes.com/news/world/uk/uk-authorities-break-up-slavery-ring-with-more-than-400-victims-1.3947801).
Photographs
Illustration image, author: Edward Lich, 27 January 2006, source: Pixabay, edits: photo cropped.
28. 9. 2019   Barbora Valíková
Barbora is a postgraduate student of International Relations at Masaryk University. As a part of her degree, she also spent a semester at the University of Essex. In terms of research, she focuses on conflict resolution, post-conflict reconciliation and relapse into civil wars.