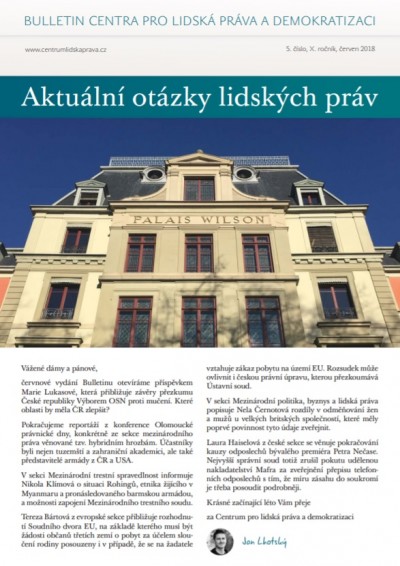 The June Bulletin opens with a contribution from Marie Lukasová, who discusses the outcomes of the review of the Czech Republic by the UN Committee against Torture. What are the areas that should be improved?
We continue with the report from the conference in Olomouc, in particular from the section on international law focused on hybrid threats. The participants included not only Czech and foreign academics but also representatives of the armed forces from the Czech Republic and the US.
Furthermore, there are a number of articles regarding current human rights developments. These articles are divided into the following four categories: International Criminal Justice; European System of Human Rights Protection; International Politics, Business and Human Rights; and the Czech Republic and Human Rights.
You can download the Bulletin in PDF version. The Bulletin is in the Czech language.