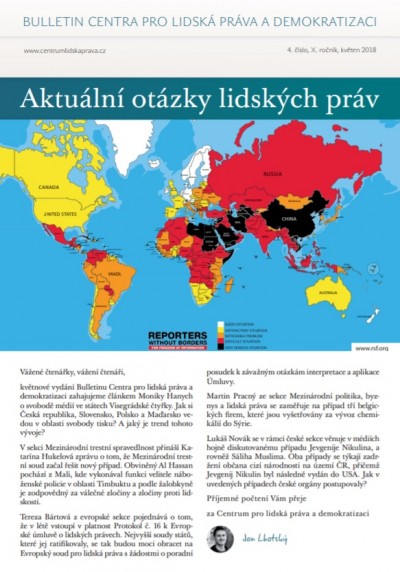 The May Bulletin of the Czech Centre for Human Rights and Democracy opens with an article by Monika Hanych on the freedom of media in the states of the Visegrád Group. How are the Czech Republic, Slovakia, Poland and Hungary doing in the area of freedom of the press? And what is the trend of this development?
Furthermore, there are a number of articles regarding current human rights developments.  These articles are divided into the following four categories: International Criminal Justice; European System of Human Rights Protection; International Politics, Business and Human Rights; and the Czech Republic and Human Rights.
You can download the Bulletin in PDF version. The Bulletin is in the Czech language.